Consulting
MDM offers process improvement and change management consulting services to help organizations achieve performance excellence.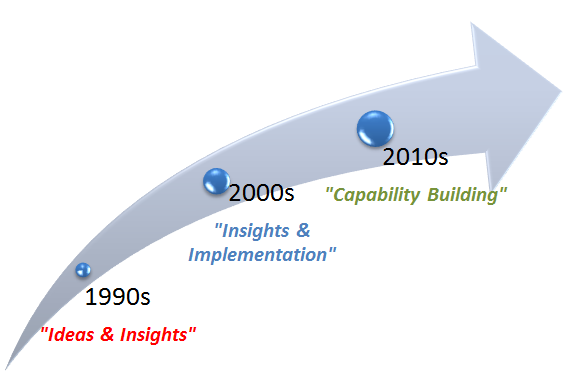 Senior Management Sponsorship
Managing change is a difficult and time-consuming task. However, without sufficient top management sponsorship and leadership (which means much more than just mandating "get it done"), process improvement will, at best, flounder and, more likely, fail and engender a climate which will make future improvement initiatives more difficult. MDM can assist organizations in developing sponsorship by working with management to help them understand and visualize how process improvement can help the organization achieve performance excellence, attain its strategic objectives, and have bottom-line impact.
The Engineering Process Group
is the focal point for process improvement. It provides guidance and leadership to the organization. Composed of line practitioners who have varied skills, the group is at the center of the collaborative effort of everyone in the organization who is involved with software engineering process improvement. Because the process group is generally small, it relies upon support of a management steering committee and various technical working groups to address specific process issues.
Process Action Teams (PAT)
are a good choice for actually defining and implementing specific process improvements. MDM can help PATs get started by providing training and a defined process, templates, and guidelines for planning and carrying out process improvement projects.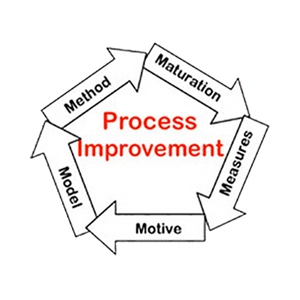 Purpose Driven Process Improvement℠
MDM uses the PDPI℠ framework to help guide the development of a process improvement program, based on an analysis of the organization's strategic objectives and its immediate problems. An organization should focus on meeting business needs, not just on achieving a Maturity Level. Read more.