RESUME' of RICHARD B. WAINA, P.E., Ph.D.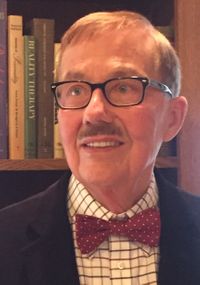 QUALIFICATIONS:
Richard Waina, Ph.D., Founder and Principal of MDM, has been involved in developing and using the CMMI and its predecessor models since 1990. He has over forty years of experience applying information technologies to defense, industrial, and commercial organizations and is a Certified Lead Appraiser and CMMI® Instructor. He has conducted over 200 appraisals in nine countries and holds DoD Secret clearance.
MULTI-DIMENSIONAL MATURITY, Celina, Texas (1999-present) Principal
Provides CMM® and CMMI training, appraisals and related process improvement services to various firms. Has conducted training and appraisals ranging from Level 2 through Level 5 in the U.S. and overseas.
ELECTRONIC DATA SYSTEMS, Plano, Texas (1994-1999), Senior Program Manager
Primary responsibility within EDS for deploying process assessment methodologies across business units and organizations
Recognized across EDS as the authority to consult on issues of CMM® interpretation and implementation.
Formed and led EDS CMM® Lead Assessor Capability Network; developed and mentored Lead Assessors.
Led/participated in/observed over 40 appraisals, mini-assessments and mentored self-assessments in seven countries since 1994, including associated CMM® and assessment training.
Developed and refined assessment methods and assessment tools/templates.
HUGHES AIRCRAFT COMPANY, Tucson, Arizona (1971-1994), Principal Scientist
Company-level leadership positions focusing on software process improvement and quality assurance.
Managed Company-wide Software Process Maturity/Technology Transfer Project.

Led or participated in twelve Software Process Assessments and several mini-assessments

Chaired Corporate Software Process Improvement Forum.

Created, developed and administered Missile Systems Group software quality assurance organization.

Chaired Corporate Software Quality Assurance Committee.

Conducted numerous assessments and audits as Missile Systems Group Software Quality Assurance leader and as a Corporate software compliance auditor.

Managed research project to define approach, model and data requirements for the Air Force to predict support costs of embedded computer systems software.
Previous experience includes software development and management. Over 30 papers, conference proceedings and technical reports covering various topics in software, costing, logistics and management. Papers and references are available on request.
EDUCATION:
Ph.D., Industrial Engineering, Arizona State University

M.S., Mechanical Engineering, New Mexico State University

B.S., Electrical Engineering, Carnegie-Mellon University
ACTIVITIES AND AWARDS:
Partner, Software Engineering Institute, CMMI Institute
Senior Member, Institute of Electrical and Electronics Engineers.

Dallas-Fort Worth Association for Software Engineering Excellence.

EDS representative to SEI for review of Capability Maturity Model Integration products.

National Security Industrial Association: Chair for Software Quality Assurance; General Chairman of sixannual conferences on Software Quality and Productivity

Industry Co-Chair of Panel 3, Software Quality Assurance, San Antonio I Joint Government/Industry Workshop on Defense Software Standards.

Member of the Defense Software Development Standards Advisory Board.

Hughes Aircraft Company Division Patent Award for disclosure of new fault tree solution technique.

Editor of The Annals of the Society of Logistics Engineers.

Registered Professional Industrial Engineer, New Mexico